Shiny Portfolio
Shiny is an R package for building interactive web apps. It provides the user with the ability to interact with, and explore, your analysis themselves.
I have developed a real love for this powerful tool in R which enables you to build professional-looking web applications without the need for a background in web development. I especially enjoy customising the look of the app to make it unique, aesthetically appealing and tailored to the subject matter.
This page contains all the links and information on my portfolio of Shiny apps. It's a small portfolio right now, but will expand over time!
In April 2019 I was awarded 'Best Design' in RStudio's inaugural Shiny Contest for an app exploring the lyrics to the album '69 Love Songs' by The Magnetic Fields.
The Apps
69 Love Songs: A Lyrical Analysis
69 Love Songs
Explore the lyrics to this seminal indie-pop album from 1999. As described by its creator Stephin Merritt, the album is "not remotely an album about love. It's an album about love songs…".
But, what does Stephin sing about when he sings about love (songs)?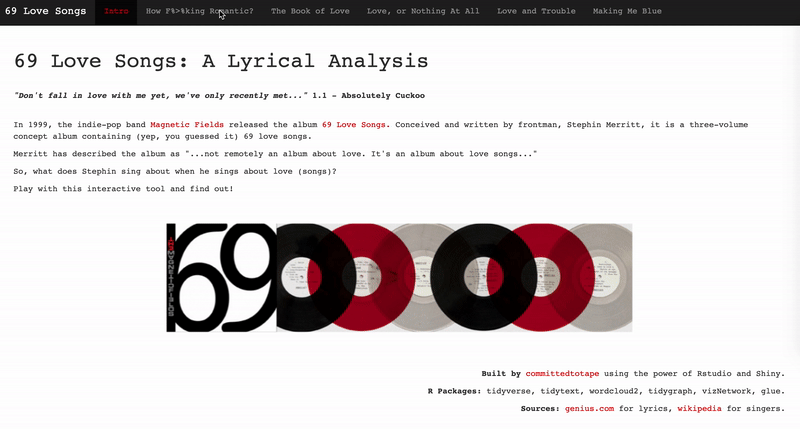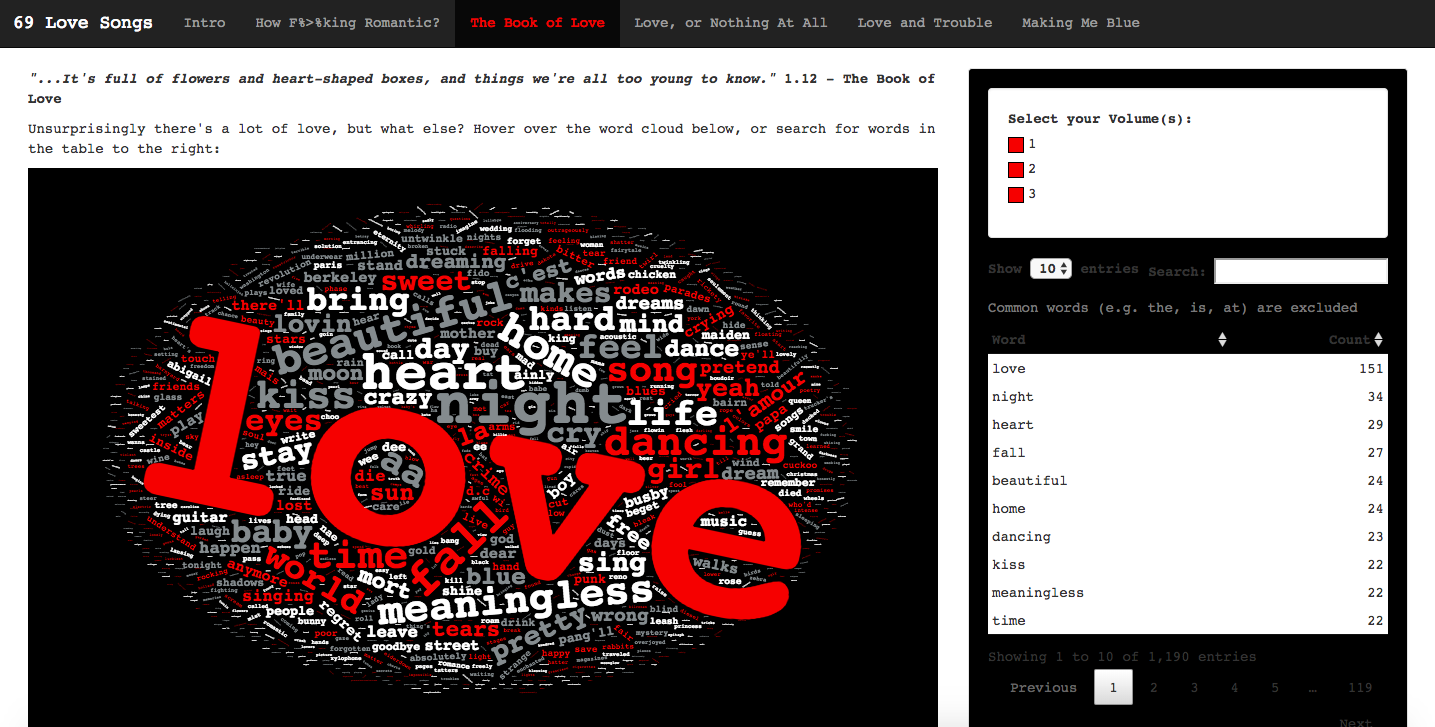 Find it here
https://committedtotape.shinyapps.io/sixtyninelovesongs/
Code
https://rstudio.cloud/project/245439
More Details
https://davidsmale.netlify.com/portfolio/69-love-songs/
🏆 Winner of 'Best Design' in RStudio's Shiny Contest 2019 🏆
Wes Anderson Actor Network
Pastel Colour Palettes? ☑️. Perfectly symmetrical shots? ☑️. Bill Murray? ☑️.
The checklist of a Wes Anderson film, but just how many times has Bill Murray made an appearance?
Learn this, and more, by exploring the network of actors that have appeared in Wes Anderson's 9 feature-length films to date.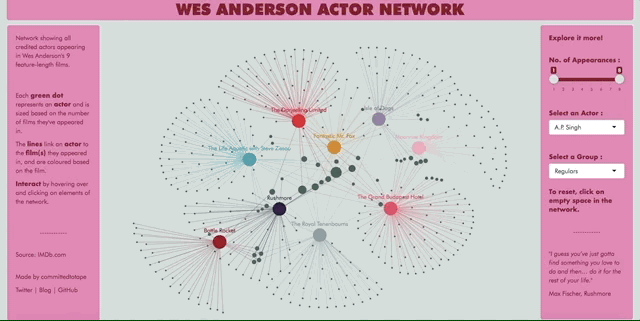 Find it here
https://committedtotape.shinyapps.io/wesandersonnetwork/
Code
https://github.com/committedtotape/wesandersonnetwork
Free R Resources
Easily discover, and navigate to, wonderful R learning resources with this searchable table of free R books viewable online. An ever-expanding list of books, largely built from suggestions by the R community.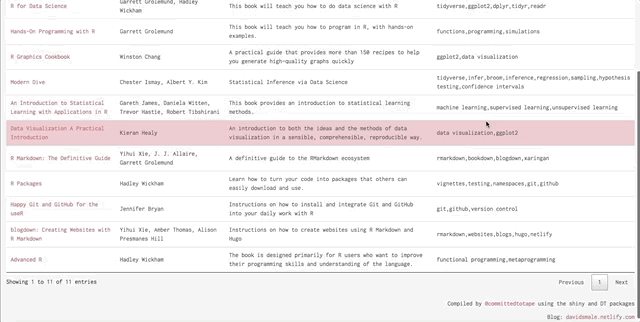 Find it here
https://committedtotape.shinyapps.io/freeR/
Code
https://github.com/committedtotape/freeR
More Details